Here's a list of my short stories, in reverse publication order (most recent first). My novels are here.
(All Amazon links from this page earn me affiliate commissions above and beyond my usual author share. You pay the same amount but I get more of it. So if you want to give me maximum support, this is the place to start.)
To get periodic announcements of new publications, and exclusive access to more of my short fiction, join my mailing list.
"The Little Chouxmaker and the Elvis"
A maker of croque-en-bouche in Las Vegas, who's more than she seems, meets an Elvis impersonator who's more than he seems in quite a different way. Hijinks ensue.  Reviewed by Charles Payseur: http://quicksipreviews.blogspot.com/2020/02/quick-sips-translunar-travelers-lounge.html 
Published in Translunar Travelers Lounge.
"Conspiracy in Theory and Practice"
Two disparate psychic investigators - a dignified, skeptical woman in grey and a credulous little man in loud tweed - arrive in a small rural town to look into reports of goblins.
Published in Cosmic Roots and Eldritch Shores (paywall).
"Taking Pro"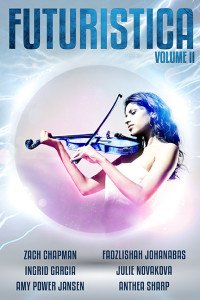 Can two scientists who've taken their own prosociality treatment deal with a politician who's only out for his own interests?
Published in Futuristica 2.
Buy from:
"Aspiration Value"
A young woman struggling to get to the top as a social media influencer must decide what's most important to her, and who she really is.
Published in Compelling Science Fiction.
Buy from:
"Forget You"
Desperate to move on from a bad relationship, a young woman has all her memories of it removed.
Published in Daily Science Fiction.
"Alix and the Dragon"
The daughter of a duke (disguised convincingly as the son of a duke, to minimise problems while travelling) fetches an elderly wizard to deal with her father's dragon issue.
Forthcoming in Stupefying Stories Showcase.
"Antimirus"
A flash piece in which two ideas collide: technical support for elderly family members, and their tendency to be credulous.
Published in Stupefying Stories, August 2016.
Buy from:
Also published in This website.
"Mail Order Witch"
When Alaskan fur trapper Jim kind of semi-accidentally steals his buddy Bill's Russian bride, things don't go so well.
Published in Farstrider.
"Gatekeeper, What Toll?"
A fated hero passes through the Gate of Worlds at key moments in his life, and we see his story unfold through the eyes of the Gatekeeper. Essentially, a 6-volume epic fantasy boiled down to a thousandth of the word count. (Accessible by subscribers to the website only.)
Published in Cosmic Roots and Eldritch Shores.
"Something Rich and Strange"
An Edwardian miss in an alternate version of our world finds her true self at the Change Storm, the bizarre natural phenomenon on which her professor father is a leading expert. Her father and his mansplaining assistant expect her to fall into the role of audience/love interest/impediment/rescuee that is the lot of professors' daughters in so many pulp adventure stories, but she has ideas of her own. (Link is to the audio version; text version for sale on Amazon.)
Published in The Overcast (podcast); Digital Fantasy Fiction (ebook).
Buy from:
Also published in Uncommon Senses anthology (available on Amazon).
"There's a Tattoo, but the Robes Hide It"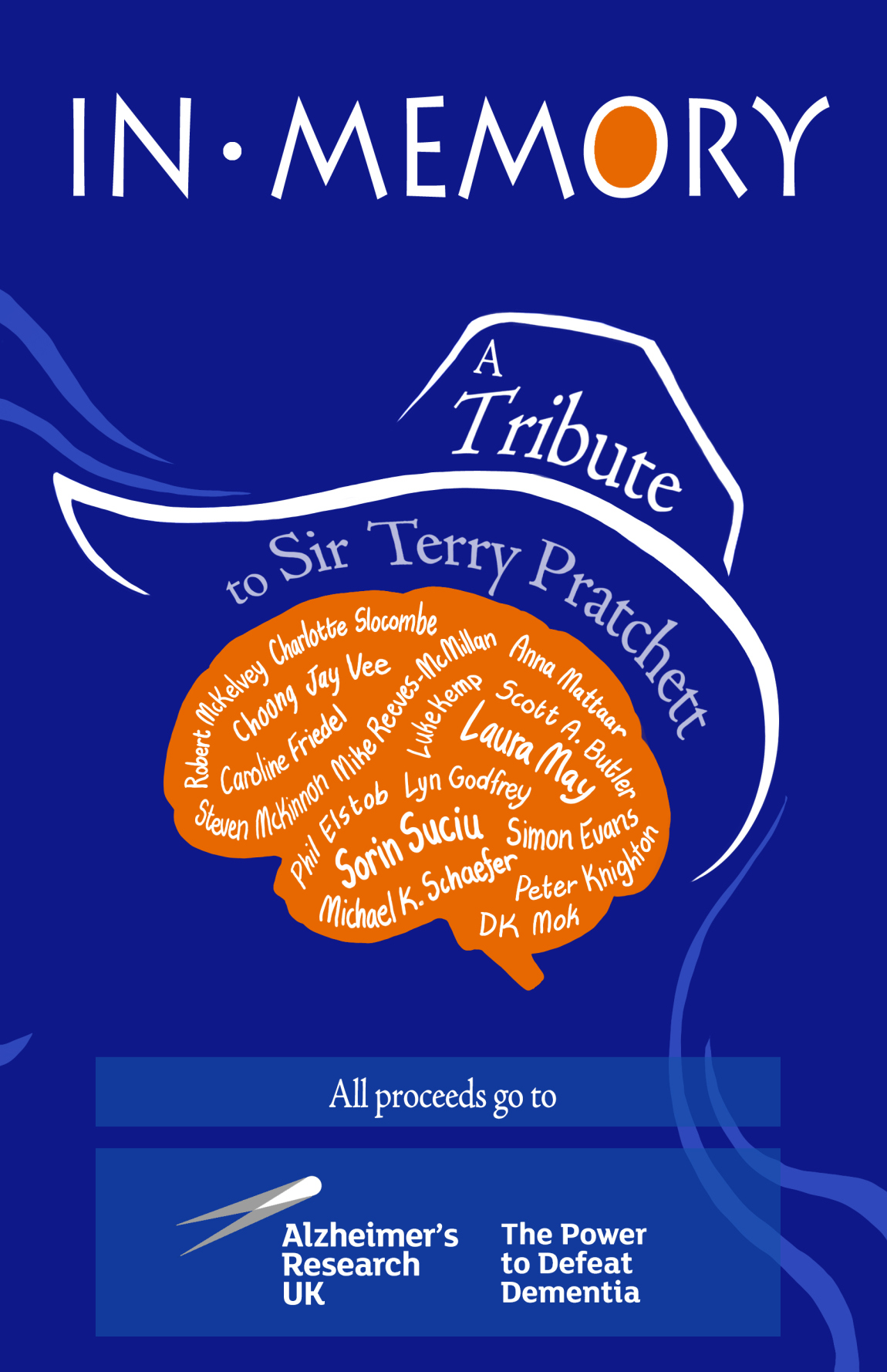 The Dread Lord's consort desperately wants to leave him. So desperately that she'll even consider making a deal with the trickster god. No way that's going to end badly.
Published in In Memory: A Tribute to Sir Terry Pratchett.
Buy from:
"Lock and Key"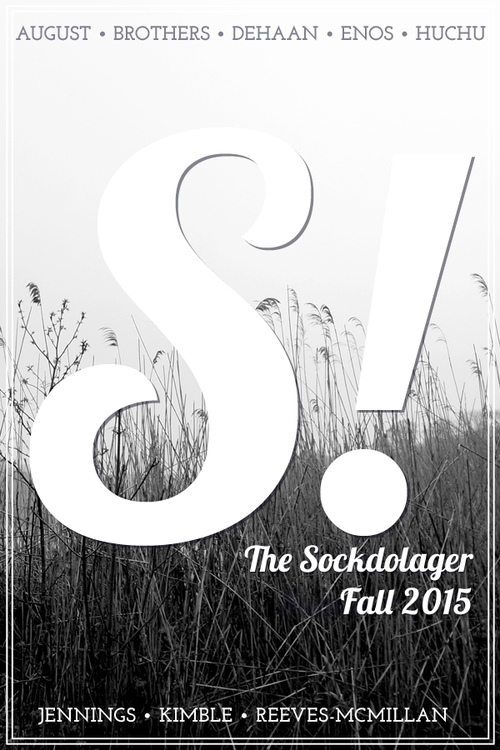 A clever alchemist must solve several murders and protect the Sultan from assassination.
Published in The Sockdolager.
Buy from:
Also published in Hand of the Trickster.
"Axe Stone: Svart Detective"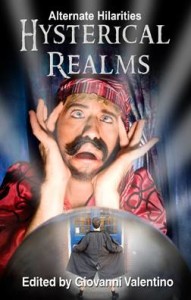 A noir (or, more accurately, svart) tale set in a mashup of a sword-and-sorcery city and the 1930s New York of Damon Runyon, complete with Runyonese narration from the eponymous dwarf detective.
Published in Alternate Hilarities 3: Hysterical Realms (now unavailable; link goes to local copy).
"Wearing the Hat"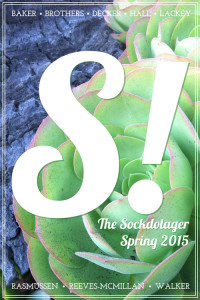 Essentially a Western, in a slightly steampunked secondary-world fantasy setting (the setting of my Gryphon Clerks novels, but off to the side from the main events). A middle-aged shopkeeper is forced into a difficult choice when she's made the town's law enforcer.
Published in The Sockdolager.
Buy from:
Also published in Hand of the Trickster.
"Weave"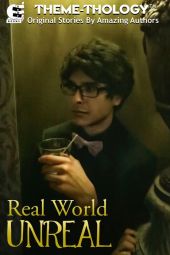 A mysterious event interrupts a routine shopping trip to my local mall.
Published in Theme-Thology: Real World Unreal.
Buy from:
Also published in Good Neighbours and Other Stories.
"Where is Your Breath?"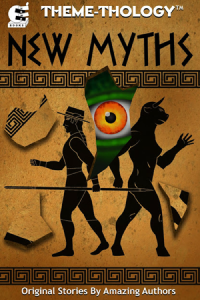 A tale of a smelly shaman and a pious Asterist scholar and their unlikely friendship. It doesn't, as yet, relate to any specific bit of continuity in the Gryphon Clerks novels, but it takes place in the same world.
Published in Theme-Thology: New Myths.
Buy from:
Also published in Good Neighbours and Other Stories.
"Good Neighbours"
Set just after Gnome Day (an important event in the Gryphon Clerks novels), this is the story of an elderly woman who discovers courage when she answers the classic question: Who is my neighbour? (Full text available on my website.)
Published in New Realm.
Buy from:
Also published in Good Neighbours and Other Stories.
"Not Like Us"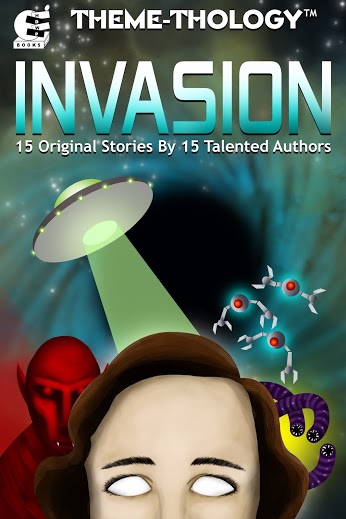 The botched invasion of the beasthead lands that's depicted in my novel Realmgolds, from the point of view of one of the beastheads.
Published in Theme-Thology: Invasion.
Buy from:
Also published in Good Neighbours and Other Stories.
Solo Collections
Good Neighbours and Other Stories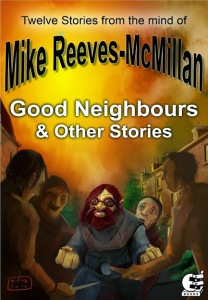 This is my solo collection from HDWP Books.
Not every story has to be an adventure. Not every hero has to be young, or noble, or mighty. When you don't have a Chosen One, anyone's story can be important.
In these twelve stories, we meet a little old lady, several government clerks, a smelly shaman — and the religious scholar who befriends him — an oppressed servant, a man whose business is to help his neighbours help each other, and even someone whose only distinction is an unusual name. Every one of them finds a way to be a hero.
Buy from:
Makers of Magic
A themed solo collection. I'm writing 13 stories in 12 settings (two Gryphon Clerks ones), each involving a different kind of magic user.
Because I want to sell as many of the stories as I can to magazines and anthologies first, and then have to wait for the rights to revert, this one is scheduled for late 2017 at the earliest, more likely 2018.