About the Author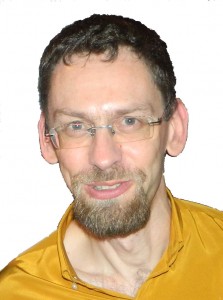 Mike Reeves-McMillan has a black belt, which holds up his trousers. He's not sure why authors make such a big deal of these, but they are certainly convenient, trouserwise.
For someone with an English degree, he's spent a surprising amount of time wearing a hard hat. He's also studied ritualmaking, hypnotherapy and health science.
Mike writes strange worlds that people want to live in. He himself lives in Auckland, New Zealand, surrounded by trees.
You can contact him by commenting, or at mike at csidemedia (dot com).
About the Gryphon Clerks
The Gryphon Clerks is a series of novels in a steampunkish-fantasy setting. The Clerks themselves are a corps of elite civil servants.
The novels currently available, in progress, or planned are detailed on the Novels page.